Association rules in computing the use of books in a university library
María Alejandra Malberti Riveros

Universidad Nacional de San Juan

Raul Oscar Klenzi

Universidad Nacional de San Juan
Keywords:
Data Mining, Association Rules, Usage statistics, University Library, Dewey code
Abstract
(Received: 2015/03/18 - Accepted: 2015/05/29)
This work recreates a proposal to evaluate the usage of different books categories in a university library. The model employs a mechanism to carry out usage statistics and a mechanism to carry out discovering association rules, from use data stored in the library system. Usage statistics are computed based on the degree of importance, or relevance, with respect to an area of knowledge, and association rules provide support to determine the final use of the various categories. In the process we take into account that stored data correspond to books requested on loan, renewal or consultation. The study presents knowledge discovery in data, aiming to enhance the management of a university library
Downloads
Download data is not yet available.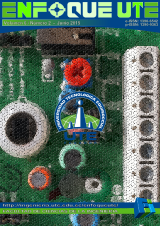 How to Cite
Malberti Riveros, M. A., & Klenzi, R. O. (2015). Association rules in computing the use of books in a university library. Enfoque UTE, 6(2), pp. 86 - 101. https://doi.org/https://doi.org/10.29019/enfoqueute.v6n2.62
Section
General Engineering

This work is licensed under a Creative Commons 4.0 License.