Single echelon inventory strategies in spare parts supply chains
Keywords:
Spare parts inventory management, supply chain, single echelon strategies
Abstract
(Received: 2013/09/30 - Accepted: 2013/12/02)
Inventory Management in Spare Parts Supply Chains (IMSPSC) plays an important role for both the Customer Company who wants to remain operational despite flaws in its machinery or equipment and the Supplier Company or Producer that want to improve their post sales service processes. The increasing importance of IMSPSC for the performance of companies calls for improved and innovative strategies in this area. This paper describes Single Echelon Inventory Strategies in Spare Parts management practices and serves as a source for deciding on the best strategy depending on the type of business and application. Nowadays these practices are not only a legal obligation of an organization but an opportunity to increase profits and to build long term commercial relationships and loyalty with customers.
Downloads
Download data is not yet available.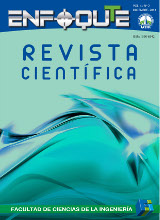 How to Cite
Moscoso Zea, O. (2013). Single echelon inventory strategies in spare parts supply chains. Enfoque UTE, 4(2), pp. 59 - 76. https://doi.org/10.29019/enfoqueute.v4n2.29