Risk management in methodologies of information technology and communications projects
Keywords:
IT, e-government, framework, e-commerce, IT government
Abstract
(Received: 2013/10/02 - Accepted: 2013/12/13)
At present there are methodologies that have several alternatives and methods to manage projects of Information and Communication Technologies. However, these do not cover a solution for the technology events that can occur in the industry, government, education, among others. In the technology market there are several models to identify and analyze risks according to relevant aspects of their area of specialty e.g. projects, in software development, communications, information security and business alignment. For this reason, this research conducted an evaluation of risk management activities of the methodologies used mostly to know which of them includes more correspondence with basic elements of IT using a rating scale.
Downloads
Download data is not yet available.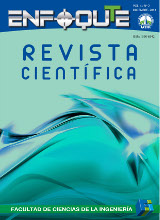 How to Cite
Carrillo, J. (2013). Risk management in methodologies of information technology and communications projects. Enfoque UTE, 4(2), pp. 77 - 94. https://doi.org/10.29019/enfoqueute.v4n2.30