Corporate governance structure which is based in the S&OP process: Case study in la Brazilian cosmetic company
Keywords:
Process S&OP, business management, competitive differential, collaboration, supply chain
Abstract
(Received: 2014/01/31 - Accepted: 2014/03/25)
This article is about the generation of a corporate governance structure which is based in the process S&OP for a Brazilian cosmetic industry. The increasing emphasis on business development guided by attention to the requirements and demands of customers, cause nowadays, that the organizations of the commercial sectors work in the creation of a competitive differential. The collaborative business management strategy S&OP is looking for the attention of people who are interested in the improvement of their skills; in order to achieve this differential. With the case study methodology, the objectives are to get knowledge, identify, and analyze the characteristics of the company using analysis tools like SWOT, process analysis, value chain. All with the purpose to get a robust management tool that fits with the requirements and demands of the organization. The analyzed results showed that the principles of collaboration and internal communication were the pillars necessary against any attempt of business development. This supports the proposal of a management structure based on the five step S&OP process. As a complement to this study a methodology CPFR was identified as the platform for an integrated work with the rest of the companies of the supply chain.
Downloads
Download data is not yet available.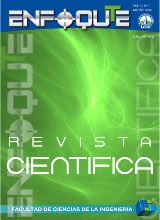 How to Cite
Rojas, X., & Hazin, L. (2014). Corporate governance structure which is based in the S&OP process: Case study in la Brazilian cosmetic company. Enfoque UTE, 5(1), pp. 1 - 15. https://doi.org/10.29019/enfoqueute.v5n1.32