Vol. 13 No. 2 (2022)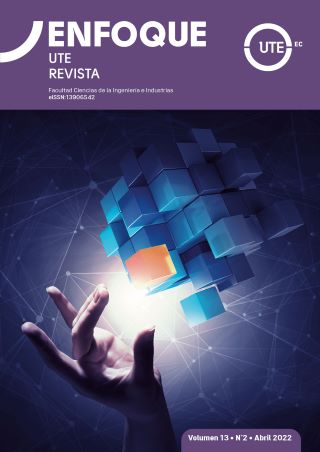 April  - June, 2022
Enfoque UTE is a scientific journal on engineering. It publishes original papers in science and technology.
The journal mainly covers the fields of Environmental, Agronomy, Computer Science and Mecatronics engineerings.
Enfoque UTE is focused on the community of researchers, professors and graduate students in general.
Enfoque UTE charges no fees; it is a Diamond Open Access journal: free to submit, free to publish, and free to read.
Full Issue